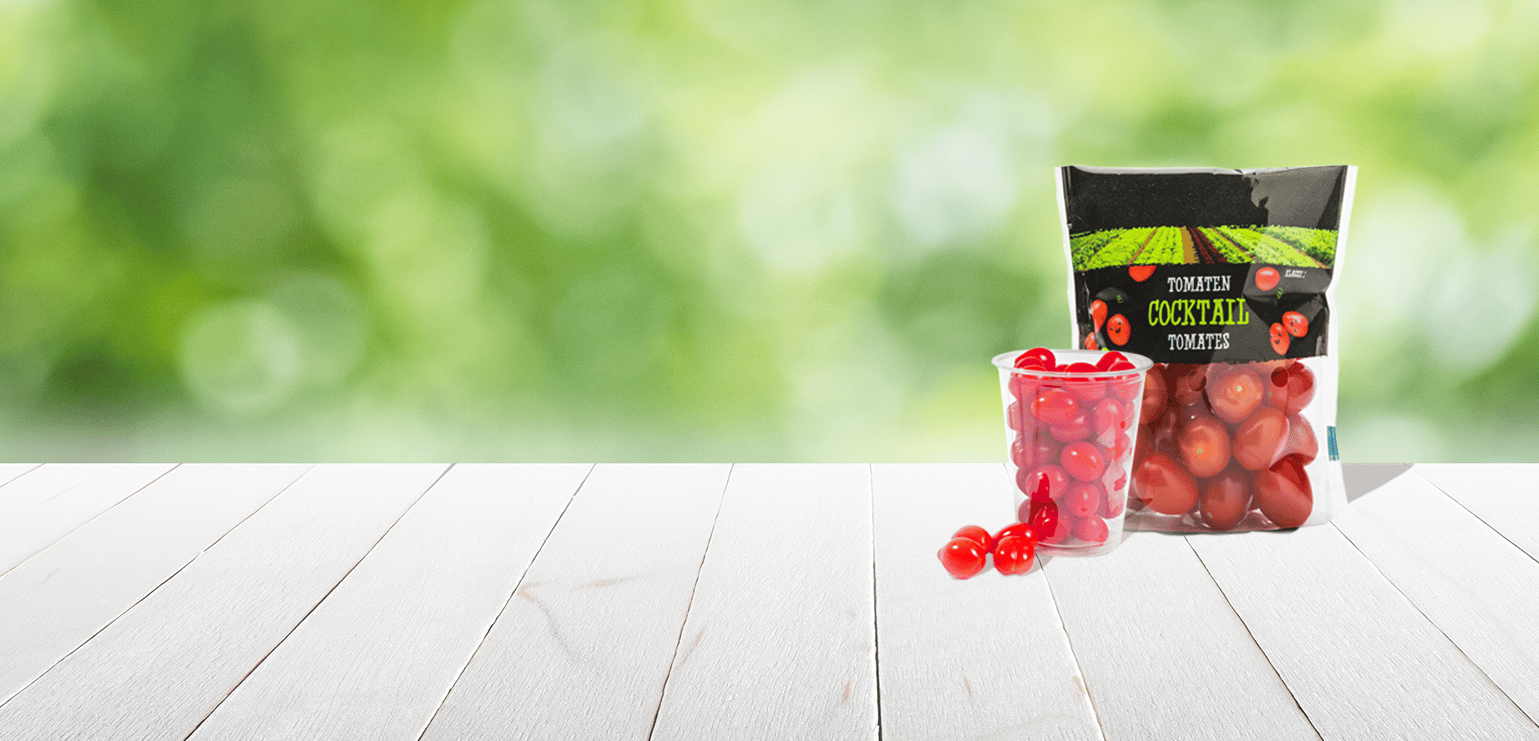 Tomato packaging
solutions
Short change-over time
Careful handling of your product
Several solutions for mixed packaging
Complete solutions for packaging tomatoes
JASA has been the market leader in automatic packaging of sliced vegetables for 35 years. Because JASA's origins are in vegetable cutting, JASA has the knowledge and expertise to package your tomatoes in various ways. Whether you want to pack your tomatoes in a tray, a practical shaker, a bowl, or a bag. JASA makes it all possible with one packaging line.
No compromises in speed en efficiency
As diverse as the range of tomatoes and suitable packaging are, just as diverse are JASA's packaging lines. Change quickly and easily between different packaging materials, forms, and weights. Our machines feature short change-over times and easy cleaning, ensuring speed and efficiency.
Designing your complete solution
Depending on your packaging demand, JASA will check if your tomato line can be upgraded using the best available options. The possibilities here are almost unlimited. Just to highlight a selection: a high-precision, high-speed weigher, filling stations, de-nesters, liders, and corresponding conveyor belts. Our experts will gladly be of service to you.
Schedule an appointment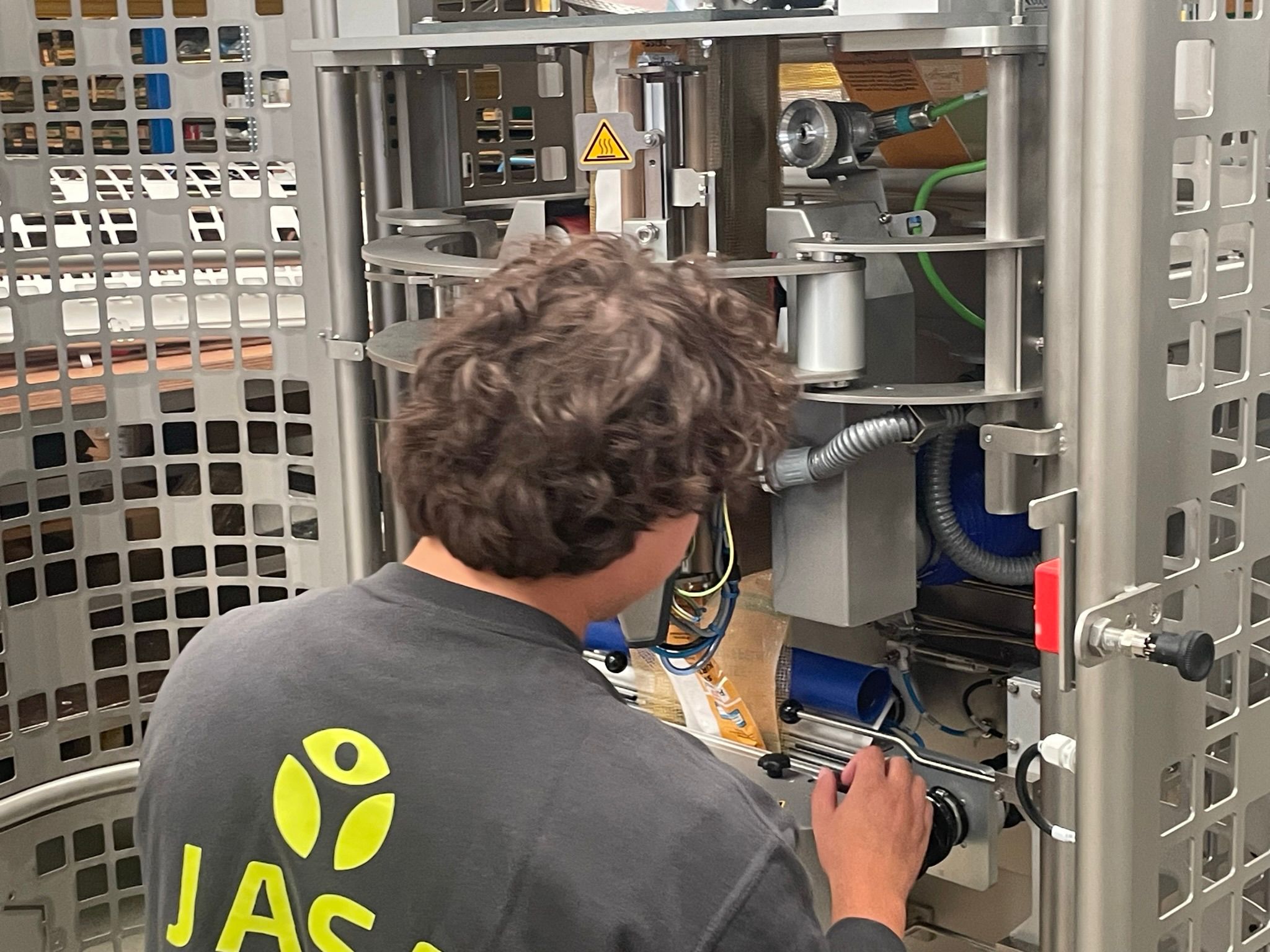 Ready to get started together?
Want to learn more about JASA's tomatoes solutions?
We are happy to answer all your questions!