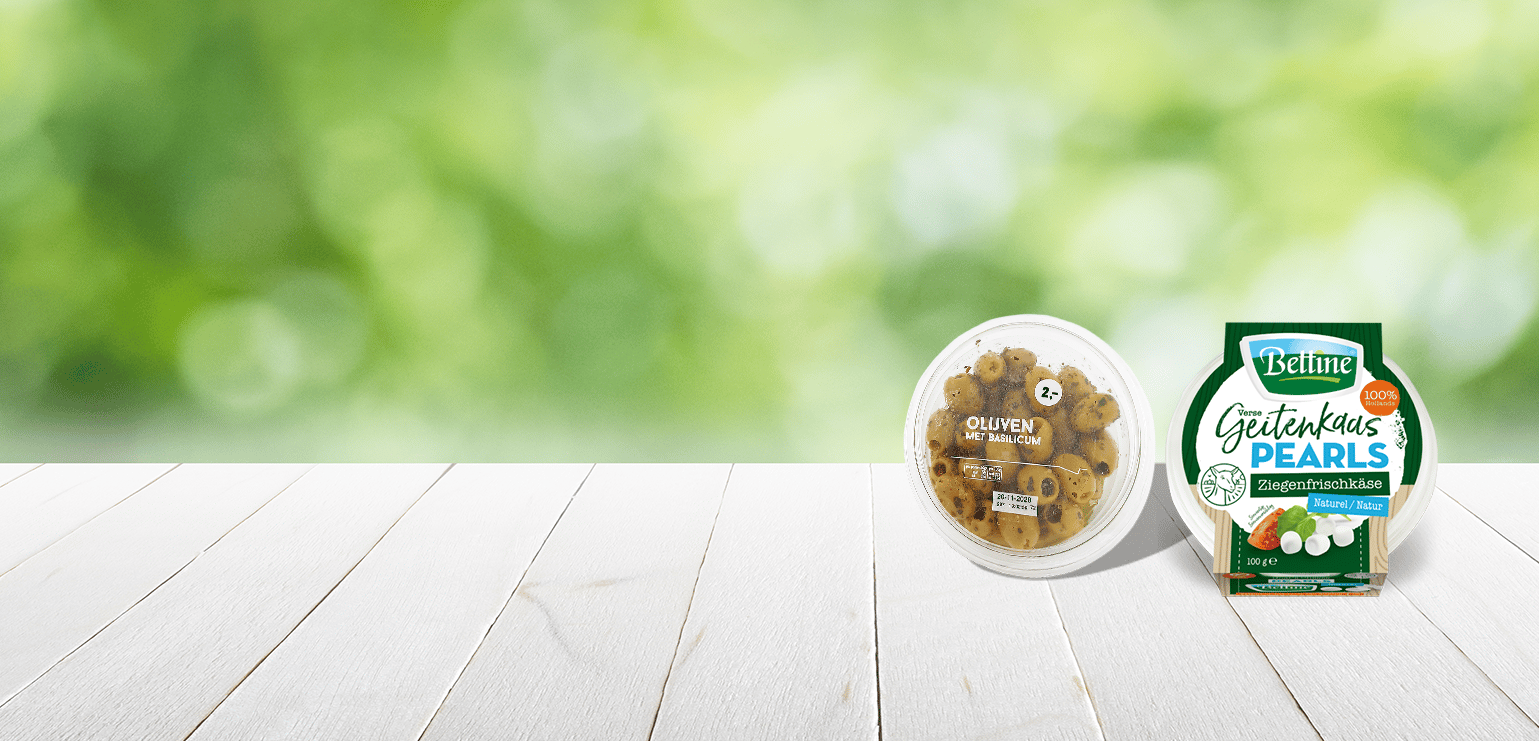 Packaging the most delicious tapas
High flexibility
Suitable for short production runs
Filling stations for solids and liquids
Complete packaging solutions for tapas
Supermarket shelves are filled with tapas such as sliced fuet, olives, prawns, cheese cubes, and sweet peppers with fresh cheese. The demand for quality packaging solutions is rapidly increasing. For all these different tapas, JASA offers the proper solution. From round to oval trays, from small to large, with one or more compartments, JASA has it all.
Flexible, diverse, and fully automated
The main advantage of the JASA solutions lies in the fact that the packaging lines are fully automated. Packaging tapas always used to involve a lot of manual labor. Until we came around. JASA has several modular-proven solutions to package your tapas, including sauces, liquids, and sprinkles. In addition, JASA can supply the line from a to z, thus making sure that all components fit and work well together.
Designing your complete packaging line
Are you seeking a packaging line for your tapas? JASA offers a choice as diverse as your options are in tapas. Depending on your packaging demand, JASA assesses whether your existing line can be enhanced with the best available options. You can choose a high-precision, high-speed weigher, filling station, de-nesters, or liders. We also supply the corresponding conveyor belts or an integrated JASA Sleever.
Schedule an appointment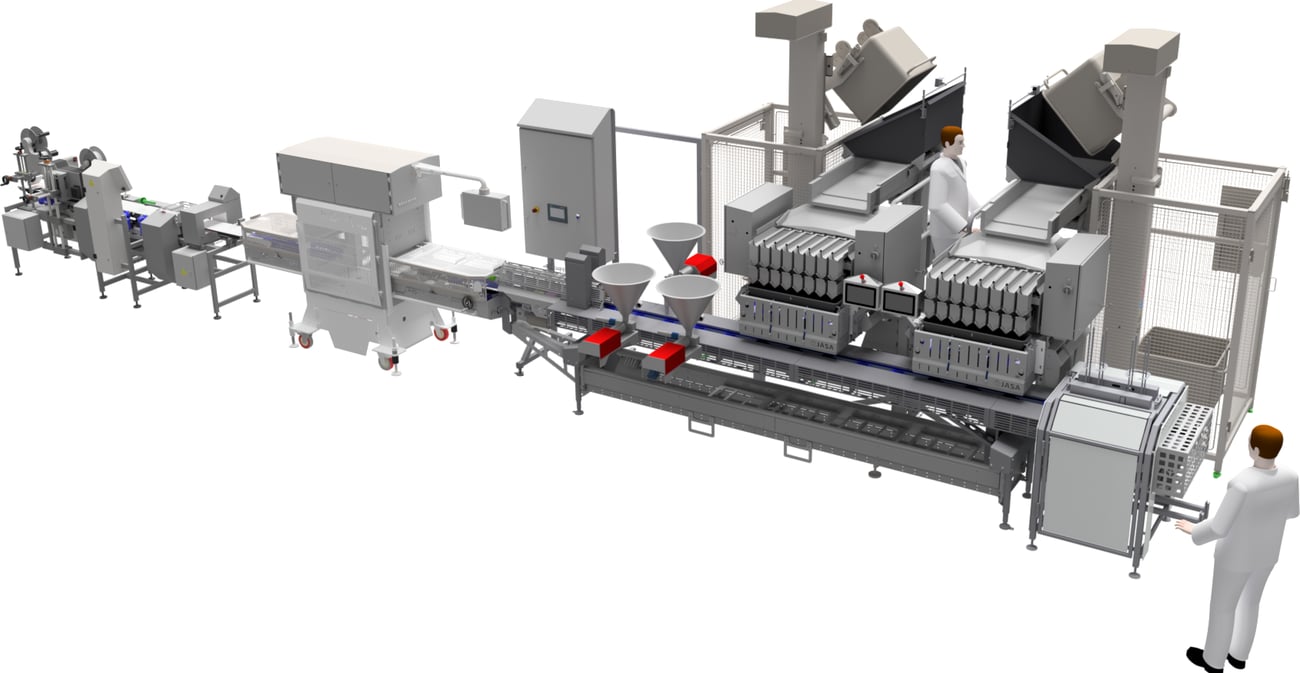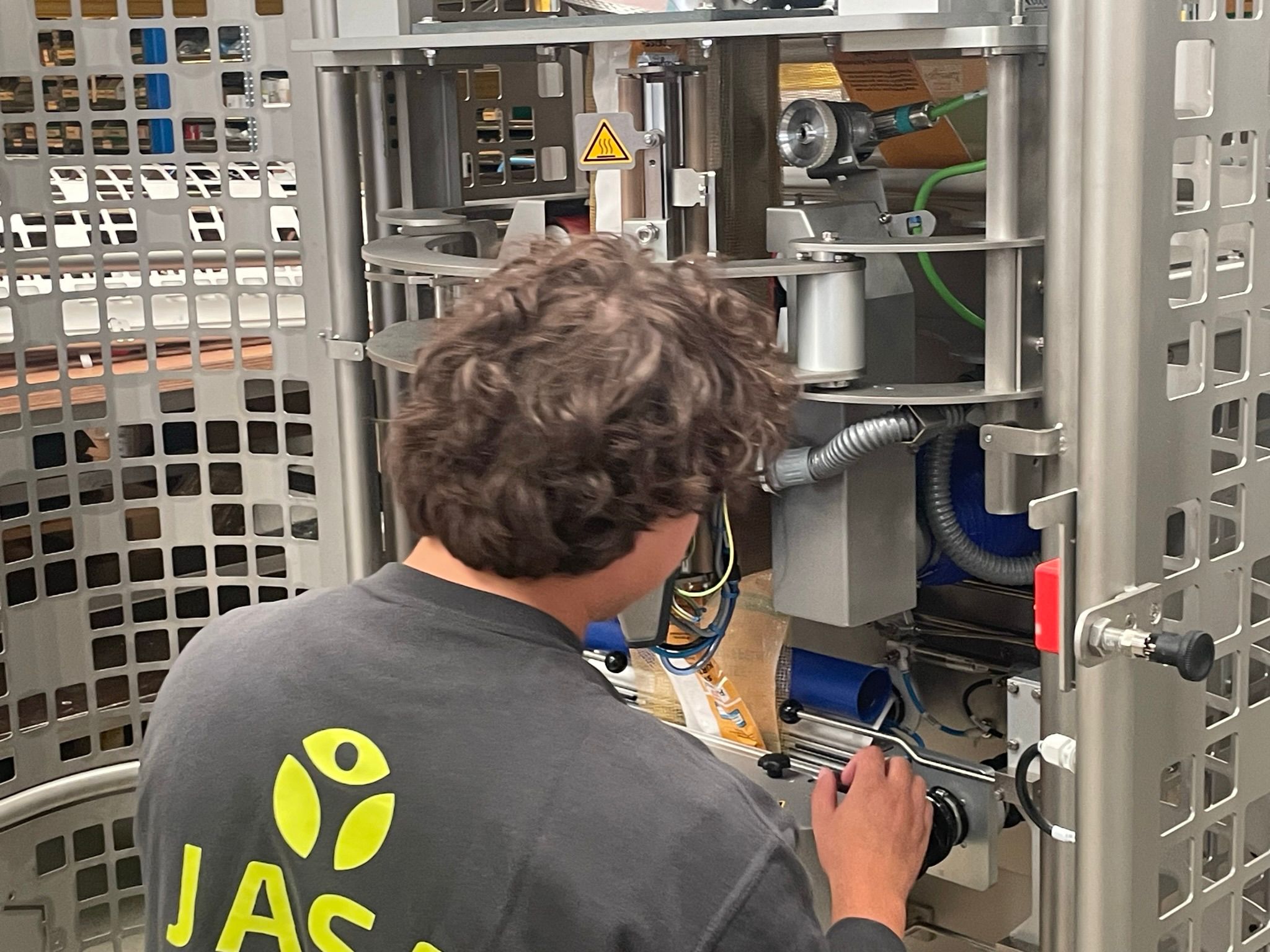 Ready
to get started

together?

Want to learn more about JASA's tapas solutions?
We are happy to answer all your questions!