Privacystatement
Privacy statement JASA Packaging Solutions
JASA Packaging Solutions, hereinafter referred to as: JASA, considers careful handling of personal data of big importance. JASA securely processes and stores personal data.
In processing this data, JASA adheres to the requirements set by the Personal Data Protection Act.
In this privacy statement, JASA explains which personal data it collects, uses and for what purpose.
JASA recommends that you read this privacy statement carefully.
Article 1. General
This privacy statement applies to all visits to the website www.jasa.nl and its subsidairy pages (hereinafter referred to as "the Website") by you.
Article 2. Collection and use of personal data
In order to provide you with the best possible service, JASA is implied to store your personal data.

If you use the Website and the contact form on the Website, JASA stores the following personal information about you:

Data that JASA stores based on your use of the Website. JASA, for example, collects your IP address and the type of browser you use, at the same time JASA stores the time and date when visiting the Website together with the way how you use the Website.

The data that you enter on the contact form, being: first and last name, e-mail address, telephone number, and your message. JASA collects this personal data in order to respond to questions that you send to JASA through the Website.

With your explicit permission, JASA uses personal data to inform you about special offers and promotions through a newsletter. The newsletter contains a link that you can use to immediately unsubscribe from the newsletter.
Article 3. Transference of data to third parties
Except of transfer as mentioned in this privacy statement, JASA will not provide your personal data to third parties without your explicit permission.

JASA may engage third parties who, under its supervision, carry out the processing of personal data specified in this privacy statement. These processors always act under the responsibility of JASA and may not carry out their own processing of personal data.
Article 4. Cookies
JASA uses cookies when offering electronic services. A cookie is a simple small file that is sent along with webpages from the Website and is stored by your browser on the hard drive of your computer.

JASA uses cookies to analyze your settings and preferences. You can disable these cookies through your browser.

Through the website, cookies are placed provided by the American company Google as part of the "Google Analytics" service. JASA uses this service to keep track of, and obtain reports on, how you use the services offered. Google may provide this information to third parties if Google is legally required to do so, or insofar as third parties process the information on Google's behalf. JASA has entered into a processor agreement with Google, thereby prohibiting Google from using the obtained analytics information for other Google services. JASA also has disabled forwarding of IP addresses to Google via analytics.
Full cookie list
| COOKIE NAME | PROVIDER | CATEGORY | EXPIRY | DESCRIPTION | COOKIE FOUND |
| --- | --- | --- | --- | --- | --- |
| hs_ab_test | jasapackaging.com | necessary | session | Used to consistently serve visitors the same version of an A/B test page they've seen before | Oct 31, 2023 |
| __cfruid | jasapackaging.com | necessary | session | Used by the content network, Cloudflare, to identify trusted web traffic. | Oct 31, 2023 |
| __hs_cookie_cat_pref | jasapackaging.com | necessary | 179 days | The HubSpot Cookie Banner's consent preferences cookie. | Oct 31, 2023 |
| __cf_bm | hubspot.com | necessary | 29 minutes | Cloud flare's bot products identify and mitigate automated traffic to protect your site from bad bots. Cloudflare places the __cf_bm cookie on End User devices that access Customer sites that are protected by Bot Management or Bot Fight Mode. The __cf_bm cookie is necessary for the proper functioning of these bot solutions. | Oct 31, 2023 |
| __hs_do_not_track | jasapackaging.com | necessary | 179 days | Prevents the tracking code from sending any information to HubSpot | Oct 31, 2023 |
| __cf_bm | jasapackaging.com | necessary | 29 minutes | Cloud flare's bot products identify and mitigate automated traffic to protect your site from bad bots. Cloudflare places the __cf_bm cookie on End User devices that access Customer sites that are protected by Bot Management or Bot Fight Mode. The __cf_bm cookie is necessary for the proper functioning of these bot solutions. | Oct 31, 2023 |
| _hjFirstSeen | jasapackaging.com | functionality | 29 minutes | The cookie is set so Hotjar can track the beginning of the user's journey for a total session count. It does not contain any identifiable information. | Oct 31, 2023 |
| _hjAbsoluteSessionInProgress | jasapackaging.com | functionality | 29 minutes | The cookie is set so Hotjar can track the beginning of the user's journey for a total session count. It does not contain any identifiable information. | Oct 31, 2023 |
| test_cookie | doubleclick.net | functionality | 14 minutes | This cookie is set by DoubleClick (which is owned by Google) to determine if the website visitor's browser supports cookies. | Oct 31, 2023 |
| li_gc | linkedin.com | functionality | 180 days | Used to store guest consent to the use of cookies for non-essential purposes | Oct 31, 2023 |
| YSC | youtube.com | functionality | session | Registers a unique ID to keep statistics of what videos from YouTube the user has seen. | Oct 31, 2023 |
| AnalyticsSyncHistory | linkedin.com | functionality | 30 days | Used to store information about the time a sync with the lms_analytics cookie took place for users in the Designated Countries | Oct 31, 2023 |
| _hjSession_1073599 | jasapackaging.com | functionality | 29 minutes | A cookie that holds the current session data. This ensures that subsequent requests within the session window will be attributed to the same Hotjar session. | Oct 31, 2023 |
| _ga | jasapackaging.com | analytics | 399 days | ID used to identify users | Oct 31, 2023 |
| _ga_EPZM1FG189 | jasapackaging.com | analytics | 399 days | Used to persist session state | Oct 31, 2023 |
| li_sugr | linkedin.com | analytics | 90 days | Used to make a probabilistic match of a user's identity outside the Designated Countries | Oct 31, 2023 |
| hubspotutk | jasapackaging.com | analytics | 179 days | Contains visitor's identity | Oct 31, 2023 |
| __hssrc | jasapackaging.com | analytics | session | Used to determine if a session is a new session | Oct 31, 2023 |
| __hssc | jasapackaging.com | analytics | 29 minutes | Analytics session cookie | Oct 31, 2023 |
| __hstc | jasapackaging.com | analytics | 179 days | Analytics tracking cookie | Oct 31, 2023 |
| _hjSessionUser_1073599 | jasapackaging.com | analytics | 364 days | Hotjar cookie that is set when a user first lands on a page with the Hotjar script. It is used to persist the Hotjar User ID, unique to that site on the browser. This ensures that behavior in subsequent visits to the same site will be attributed to the same user ID. | Oct 31, 2023 |
| _hjIncludedInSessionSample_1073599 | jasapackaging.com | analytics | 1 minutes | Set to determine if a user is included in the data sampling defined by your site's daily session limit. | Oct 31, 2023 |
| _fbp | jasapackaging.com | advertisement | 89 days | Facebook analytics cookie | Oct 31, 2023 |
| _lfa | jasapackaging.com | advertisement | 364 days | Leadfeeder cookie collects the behavioral data of all website visitors. This includes; pages viewed, visitor source and time spent on the site | Oct 31, 2023 |
| UserMatchHistory | linkedin.com | advertisement | 30 days | These cookies are set by LinkedIn for advertising purposes, including: tracking visitors so that more relevant ads can be presented, allowing users to use the 'Apply with LinkedIn' or the 'Sign-in with LinkedIn' functions, collecting information about how visitors use the site, etc. | Oct 31, 2023 |
| bscookie | linkedin.com | advertisement | 365 days | Used by LinkedIn to track the use of embedded services. | Oct 31, 2023 |
| bcookie | linkedin.com | advertisement | 365 days | Used by LinkedIn to track the use of embedded services. | Oct 31, 2023 |
| VISITOR_INFO1_LIVE | youtube.com | advertisement | 179 days | Tries to estimate the users' bandwidth on pages with integrated YouTube videos. | Oct 31, 2023 |
| _gcl_au | jasapackaging.com | advertisement | 89 days | Used by Google AdSense for experimenting with advertisement efficiency across websites using their services. | Oct 31, 2023 |
| lidc | linkedin.com | advertisement | 1439 minutes | Used by the social networking service, LinkedIn, for tracking the use of embedded services. | Oct 31, 2023 |
| IDE | doubleclick.net | advertisement | 389 days | This cookie is used for targeting, analyzing and optimisation of ad campaigns in DoubleClick/Google Marketing Suite | Oct 31, 2023 |
Using the link below it is possible to reset cookie preferences and read which cookies are placed.
Article 5. Third-party websites and services
This privacy statement does not apply to third-party websites that are connected to the Website through links. JASA cannot guarantee that these third parties will handle your personal data in a reliable and/or safe way. JASA advises you to carefully read the privacy statement of such third-party websites before using such websites.
Article 6. Change / deletion of personal data
You have the right to view, correct, supplement and / or request the removal, destruction and shielding of your personal data in accordance with the provisions of the Personal Data Protection Act.
If you want to exercise the rights referred to in the previous paragraph, if you have questions about the use of the mentioned rights or about this privacy statement, you can contact JASA via info@jasa.nl.
Article 7. Security
JASA uses a secure and encrypted SSL connection to secure the Website and the Software. You can see this in the browser by the URL in the address bar, which starts with https.
Article 8. Changes to the privacy statement
JASA has the right to change this privacy statement at all time.

If JASA should decide to change this privacy statement, these changes will be included directly in the privacy statement. JASA will notify you of changes during a period of three months, by means of a mention on the Website, as well as by sending you an email.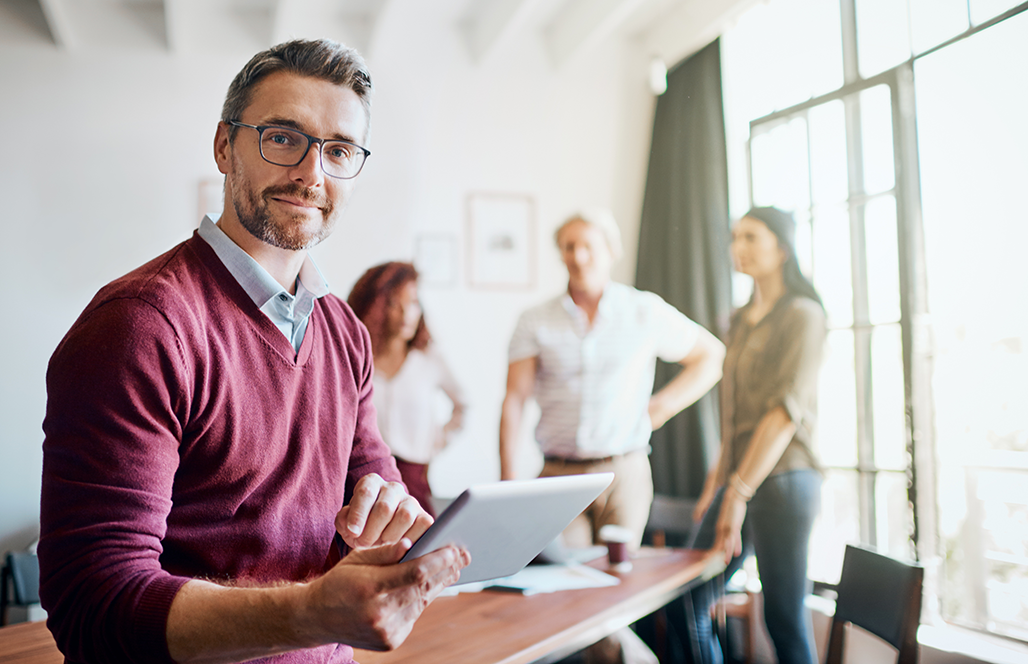 Ready to get started together?
Want to learn more about JASA's tomatoes solutions?
We are happy to answer all your questions!