Potato packaging solutions
High-efficiency lines
Minimum drop heights
From sorting to packaging
Leave packaging your potatoes to JASA
Baby potatoes in one-person packaging peeled and pre-cooked potatoes and potato slices in bags, potatoes in an oven dish, ten kilos of potatoes in a plastic bag, or a kilo of potatoes in a sustainable packaging solution. At JASA, we make it all possible. JASA offers a range of innovative packaging solutions for potatoes.
Rapid change, shelf life, and quality
JASA designs its packaging machines to be as flexible as possible to be used for multiple packaging solutions. You switch quickly and easily between different packaging materials, forms, and weights. There are several ways to package potatoes, and there are also several ways to keep potatoes fresh longer in the packaging. We provide the total solution for weighing, sorting, and packaging.
Design your complete solution
JASA packaging machines are fast, efficient, hygienic, and flexible. JASA's vertical packaging machines are used daily for more than 10,000 packages. Often, our machines are part of complete packaging lines, handling everything from sorting to packaging. For 30 years, we have been an official dealer of Newtec, a household name in the world of high-quality weighing, packaging, and sorting machines. Our specialists know precisely whether your line can be enhanced and which are the best options.
Schedule an appointment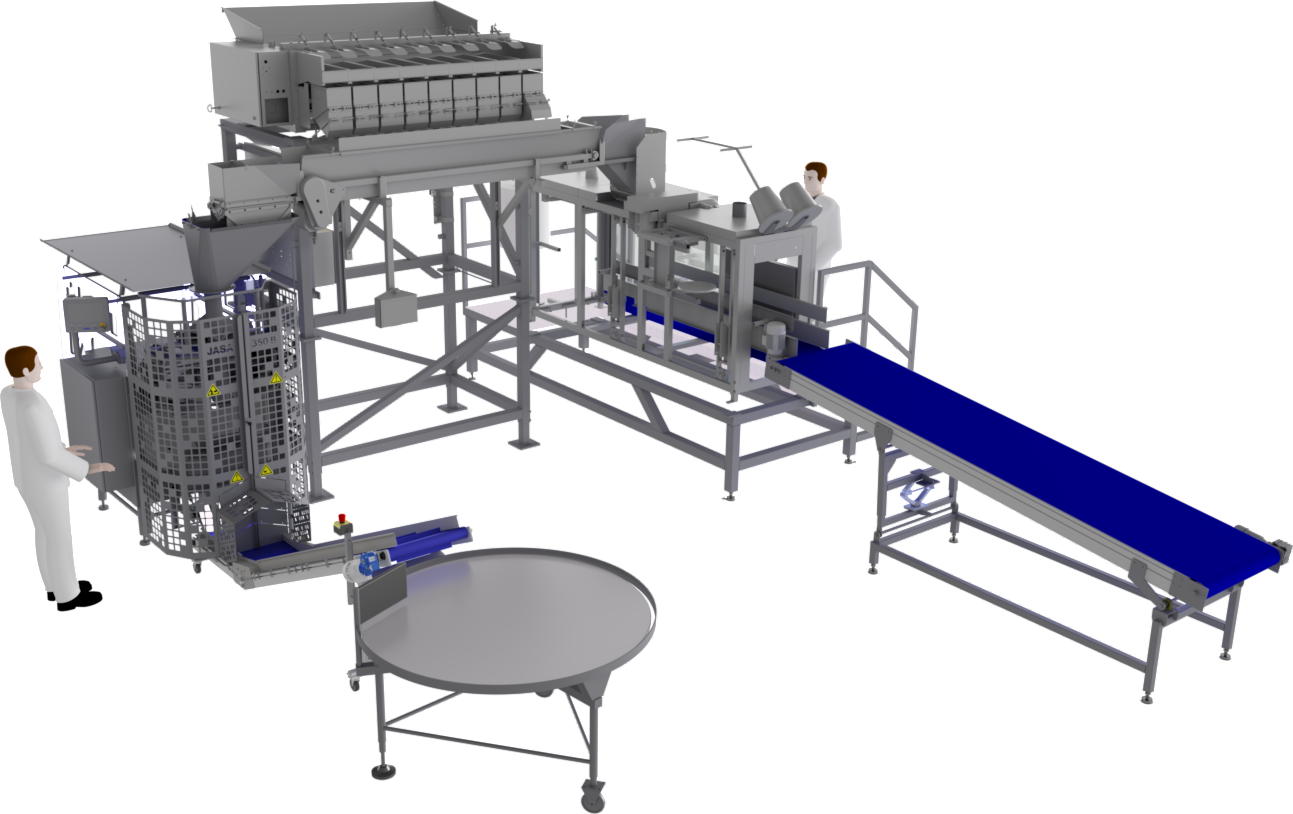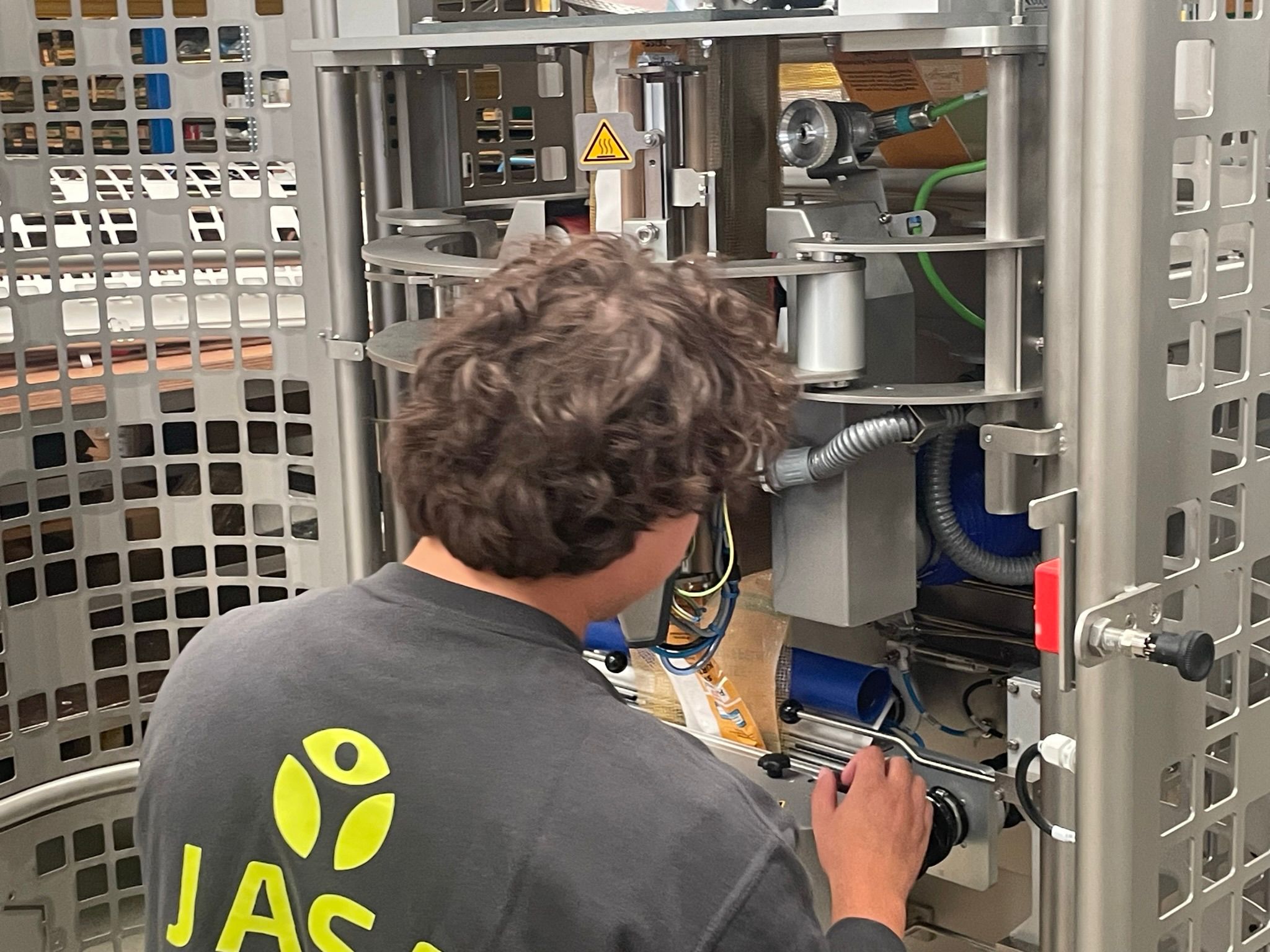 Ready
to get started

together?

Want to learn more about JASA's potato packaging solutions?
We are happy to answer all your questions!