Tomatoes contrast with other vegetables in diversity and popularity. Tomatoes are the most popular vegetable in Europe. It is the most often and most frequently eaten vegetable in the Netherlands and Germany, in particular. The booming popularity of tomatoes continues; German tomato production increased by yet another 3,400 tons in 2020.


Diversity & quality crops

During the winter in soups and the summer in salads, tomatoes are eaten in abundance throughout the year. Large beef tomatoes, small snack tomatoes, tomatoes in the colors green, yellow and red, there is plenty of diversity for consumers.
Tomatoes stand out from other vegetables by diversity and popularity. Their diversity is apparent throughout Europe. For instance, the Netherlands distinguishes itself with quality varieties, while in Belgium, the cultivation of round tomatoes is a long-standing tradition. This diversity is partly caused by consumers' wishes, who increasingly opt for convenient ready-to-eat packaging to take to school or work.


Trending: small is beautiful

Small packages are well suited for small tomatoes. Smaller varieties are characterized by having lower yields yet being more profitable.
Consequently, there is a trend towards smaller packaging and snack packs for tomatoes. Examples include resealable bags or the small cups of snack tomatoes at convenience stores. There is a suitable packaging solution for every tomato, big or small, to get the tomatoes to the consumer unscathed. JASA offers complete packaging lines for this purpose.


Various tomatoes, various packaging solutions

Tomatoes come in all shapes and sizes. All these different varieties require a suitable packaging solution. For this reason, JASA has a wide range of packaging solutions for tomatoes, such as:
JASA offers complete packaging lines. For both horizontal and vertical packaging lines and also for plastic and paper packaging, JASA is your go-to. All our packaging lines are entirely adaptable to your needs.


Fast-changing requirements for tomato packaging

Tomatoes do not only stand out from other vegetables by diversity and popularity. Tomato packaging trends also change fast. One day, buckets with handles may be popular with supermarkets and consumers; the next day, doypacks are in demand. Consumers may today choose for packages of 500 grams, which tomorrow may change to 200 grams. JASA's packaging lines are all set up to handle these changes.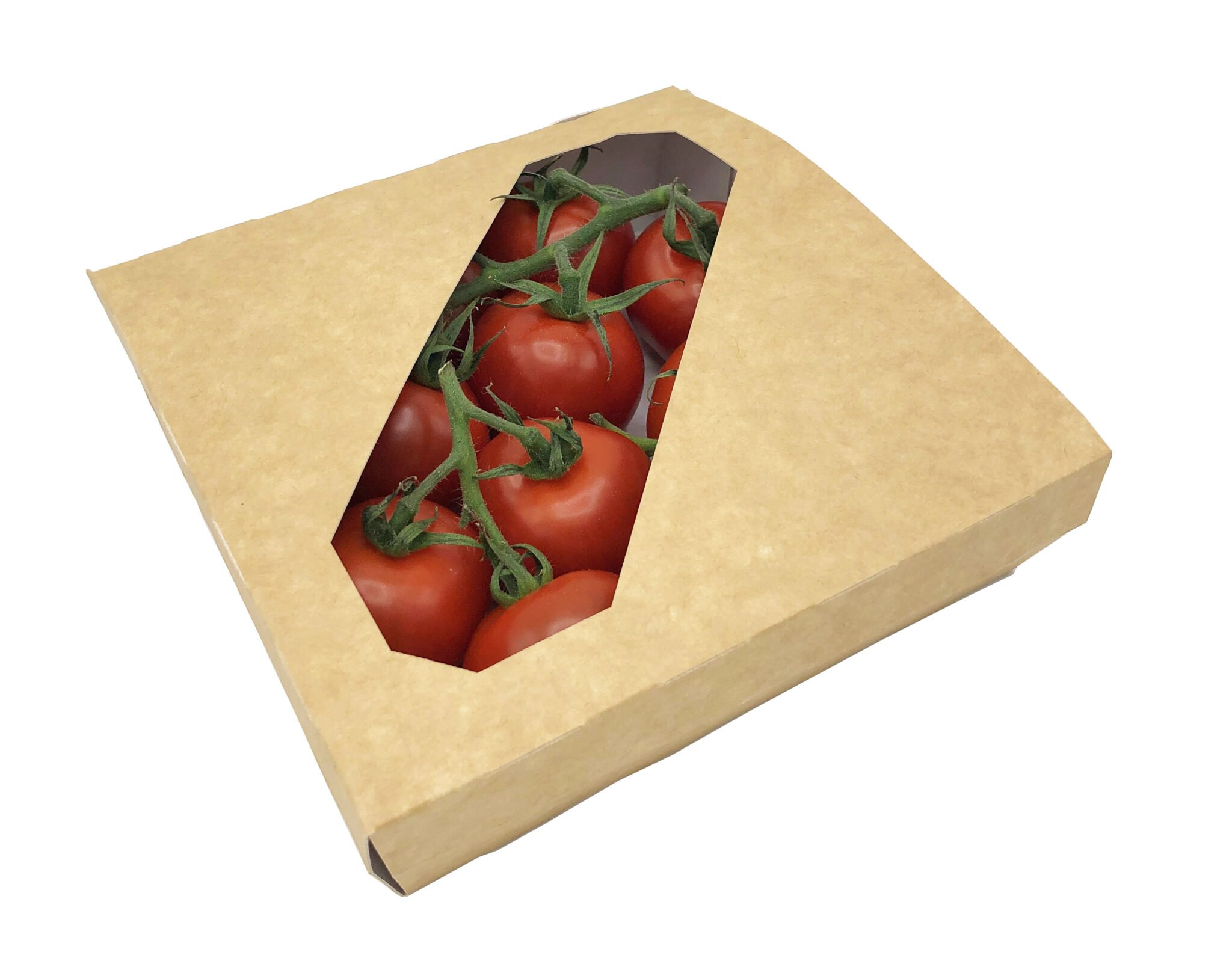 Adaptable packaging lines

JASA's packaging lines are geared to rapidly respond to changing trends; as diverse as the range of tomatoes and suitable packaging is, JASA's packaging lines are just as adaptable. You can quickly and easily switch between different packaging materials, packaging forms, and varying weights. This flexibility does not compromise speed; your tomatoes are packaged in the blink of an eye.
Even a mix of different tomato varieties is possible. In this case, your tomatoes are individually automatically and very accurately weighed, ensuring minimal product giveaway. You can select the weight per tomato variety and the final minimum weight.
Please read one of our customer experiences here.


Produce Business Innovation Award

Like tomatoes stand out from other vegetables by diversity and popularity, JASA stands out for its tomato packaging solutions.
JASA even won a prize in the U.S for its innovative sleeve packaging for vine tomatoes. This packaging is already widely used in Europe and is now also introduced in America via the Produce Business Association - the organizer of, among other events, the New York Produce Show & Conference.
This packaging closes fully automatically once the sleeve slides around the tray. Typically, paper packaging is processed manually, which is not the case with this packaging solution. Thus fitting into this COVID-19 era, where there is more emphasis on portioned product packaging and automation and focus on touch-free product packaging.


JASA's advice

JASA is well poised and ready to advise you on tomato packaging. Tomatoes are a very delicate product; together with you, JASA will determine which packaging line is best suited for your tomatoes to deliver them to your customers unscathed.
Are you interested in JASA's packaging solutions for tomatoes? Then please contact us, we are happy to answer all your questions.