Double interview with Joost Somford and Norbert Karsten
JASA's complete packaging lines are operated all over the world. JASA has several international branches, including Germany, the United States, and Canada. How do those branches work together?
Joost Somford (CCO), based in Vancouver, works closely with Norbert Karsten, Lead Sales Engineer in Alkmaar, Netherlands. Together, they ensure that the customer receives the best packaging solution for leafy greens.


Norbert, would you like to introduce yourself first?
Norbert: "Being a hands-on guy at heart, I started my career as a metalworker. Over the years, I worked my way up, continued to study, and eventually ended up at an engineering firm where I worked for eight years.
But in the long run, I missed the practical aspect. I also wanted to move more toward the sales division and become the link between engineering and sales. While looking for that, I found and ended up at JASA."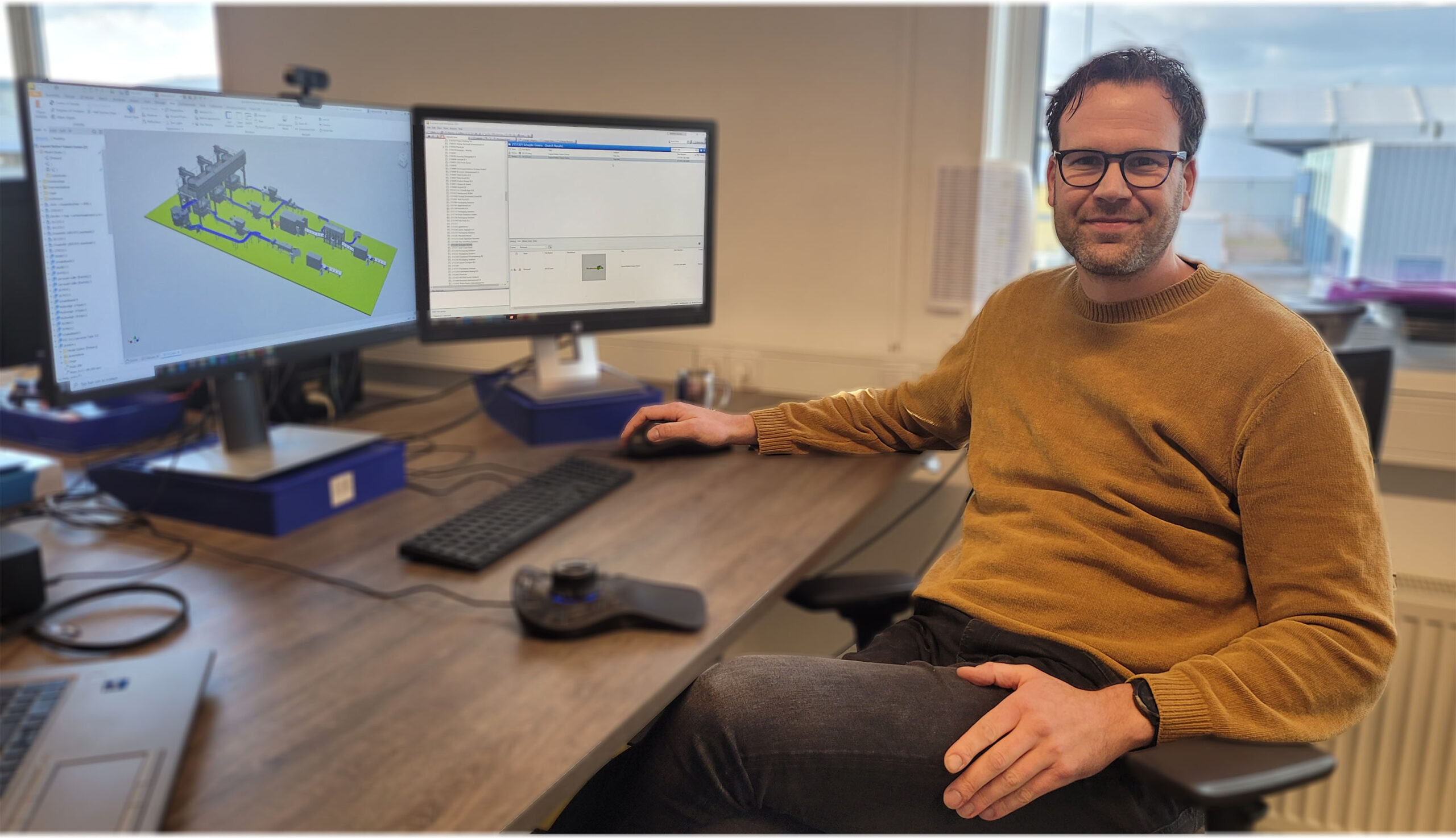 Did you, from the start, work with JASA's branch in America?

Norbert: "No. I was aware we had a branch there, but that was it. I was contracted to enhance JASA's packaging lines and partly to implement standardization.
After being with JASA for a year, the American projects really started to pick up, and I was assigned to those. Since then, the number of US, and now also Canadian, projects has only continued to grow.
So most of the time, I am working on the requests from Joost. In addition, more and more leafy greens projects from Europe come along, as that number is also growing."


Joost, you're on the other side of the ocean; what is it you do on your side?

"In October 2018, we moved to the United States. The idea was to focus onpaper packaging there. Yet, while in the US, we discovered that several parties were setting up greenhouses for indoor-grown leafy greens. We soon got our first request from that sector and continued to expand in that market.
Due to the success in Richmond, VA, we opened a new branch in Vancouver, where I have been since January."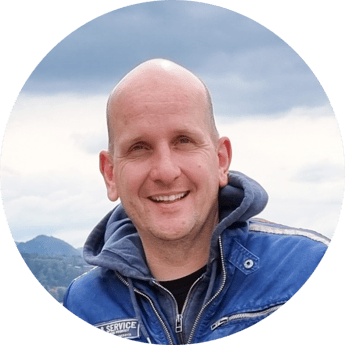 What does your role for the branches in the USA and Canada entail, Norbert?

Norbert: "Joost sends a request to Alkmaar; I'll handle the follow-up. I first discuss every request with Arie (Manager of Projects and Solutions).
Arie is the most experienced, and I find it very reassuring to have him and his knowledge at my side. When we brainstorm, we come up with more innovative solutions together; It's very pleasant to work together.
For me, the first challenge of a request is to read between the lines to know what the customer is really looking for. The second challenge is to come up with an excellent technical solution. This is when I can unleash my creativity.
Already in the first phase, we want to present a well-thought-out plan to our customers. For this purpose, it is essential to know which guidelines apply and what requirements the customer stipulates for the packaging line; think of, for instance, hygiene and design."


What do you notice from this process, Joost?
"I take care of the general outlines and submit those to Norbert. Norbert has the freedom to be creative. This is great because he regularly surprises the customer and me with a completely different packaging solution than we at first had envisioned.
As an example, we were recently able to offer our customers a packaging solution that I could never have imagined. Norbert had been particularly creative and came up with all kinds of solutions.
I really like Norbert's outside-the-box thinking, which also goes for the rest of the team. It enables us to offer our customers some very innovative solutions."


What requests are you receiving from America?

Joost: "A very large part is for leafy greens in tray and bag packaging. The requests are different every time. It can be for a certain weight amount of packing per day, for a certain ratio of trays and bags, or a very specific request for, let's say, two tray filling lines, for which the customer has already worked everything out."
Norbert: "As a result, the process is different every time. At times we receive detailed specifications of what to offer. Other times the customer doesn't know exactly either, for instance, what the ratio of trays to bags should be and what type of tray is preferred, like top-seal trays or clamshell trays. In the latter case, we start with an outline that we funnel to a solution as we proceed."


What makes JASA interesting for the leafy greens industry in the USA and Canada?

Joost: "That's the combination of our rock-solid leafy greens team and our way of taking care of business.
Our strength is that we focus on assisting our customers to help solve their problems rather than offering a standard packaging line. We brainstorm with the customer and pay attention to each specific and unique situation. We, for example, ask about the required capacity, their future plans, and discuss what that customer might need five years from now.
We want to provide optimal customer service and offer a complete packaging solution. The customer doesn't have to figure out or purchase a thing. We take care of it all for our customers."
Norbert: "And we don't charge a higher than the normal price. This is our way of working, a way that drives us to excel; we always aim to offer the best packaging solution."


Are there differences between the American and Dutch markets?

Joost: "Yes. It's not quite clear yet how the American leafy greens market is developing. The focus has been on trays for the last five years, but we're now noticing a shift to bags. All of a sudden, this shift is taking place very quickly. In that respect, America is really a different market type; the Dutch market is more stabilized."
Norbert: "We also notice these market movements on the shop floor. For example, we recently had everything ready for a customer; however, the customer changed everything at the last minute. You see this more often with American parties, but given the market, it is hardly surprising."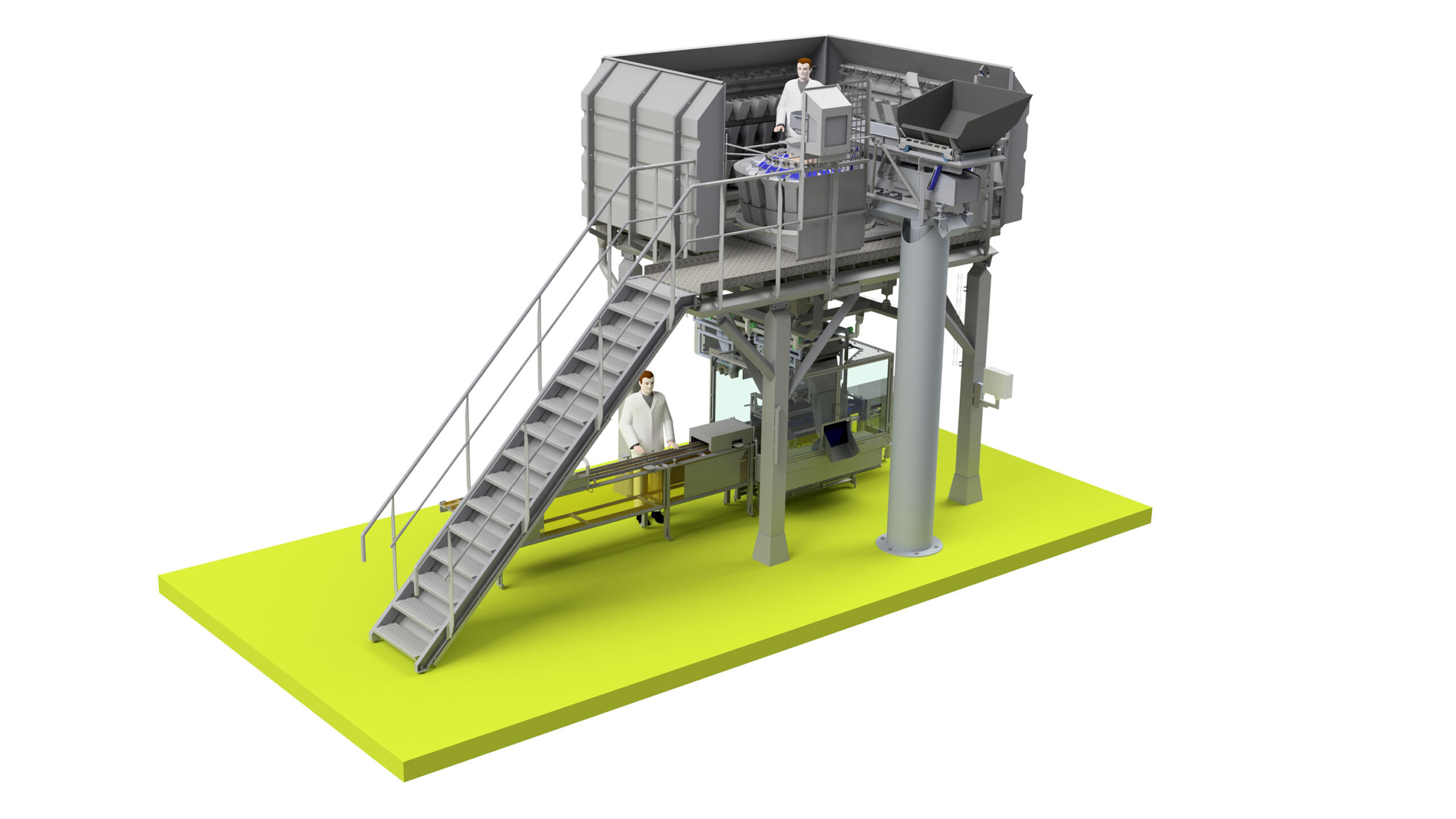 A collaboration from two continents, how challenging is that?
Norbert: "I actually see it as an advantage. Joost stays in contact with customers in the US and Canada while the team in the Netherlands works out the plans. We also have another team on location in Richmond, VA, ready to go in for service jobs and other aspects like project management and installations. This enables us to provide service to our customers at all times."
Joost: "I sometimes call Norbert at 11:30 at night, haha. In that sense, the time difference can be a challenge, but we've never faced any difficulties. Nowadays, everything can be done online. And as Norbert said, we can provide excellent customer service here."
Norbert: "I can also experience the time difference as an advantage. If I have questions for Joost, I collect them during the day and pass them on by the end of the day. Then Joost has a whole day to answer them so I can follow up and continue the next day."


How does a project progress from order to delivery?
Norbert: "When a request becomes an order, we bring in our American Project Manager. He takes over the customer contact from Joost.
Back in the Netherlands, we review the signed order with the team, see what has been sold, and check the delivery dates. Then the train starts moving.
We have a kick-off, where we get the whole team together. The team consists of:
Mechanical Engineers

Project Manager

Purchaser

Head of Assembly

Electrical Engineer

Sales Engineer
The kick-off is followed by the planning, which will include the dates when we will build the packaging machine in Alkmaar and when the line will be disassembled and shipped out.
Arie is responsible for the whole operation in Alkmaar until everything is shipped. During this time, he works closely with the Project Manager. The Project Manager then joins the end customer in America on-site and supervises the assembly process and commissioning."


What, in fact, makes you excel at packaging solutions for leafy greens?

Joost: "Complex packaging lines are our thing. Indoor-grown leafy greens are a very delicate product compared to field-grown greens.
We are experts in packaging delicate products. We have years of experience packaging avocados, kiwis, sliced fruit, apples, and pears. We have a real knack for handling vulnerable products."
Norbert: "And also with bulky products. Leafy greens are prone to pop back up; it doesn't just drop into its packaging as a potato does. It's a fragile product that should be handled carefully during the packaging process, and it's much harder to package than firm products."


How do you see that knack reflected in JASA packaging machines?

Joost: "You recognize that in the complete packaging line. We thoroughly think through what delicate products need.
For example, the Multiweigh, our weigher, is built for leafy greens; it has a kind of air hockey table effect; utilizing a layer of air makes the product float; such details make the difference."
Norbert: "In that respect, we put the product at the center. We not only look at what the customer needs but also what the product demands. We figure out and design the packaging machine that is best suited for the product, and that's where our knowledge and expertise come in."


How do you perform in America?

Joost: "We have been in America since 1990. So we are not new to the market. We just made the shift in 2018 to focus on complete packaging lines because that's been our strong point in Europe for many years.
Things are going incredibly well. Our packaging lines are running at leading players in the leafy greens market in America, and we have over 200 JASA packaging machines up and running in America."


How do you see the future of the three branches?

Norbert: "We haven't been with the team in this formation for very long; I hope we'll continue to enjoy this in the coming years, so we can keep going for exciting projects.
And that we continue to look beyond the horizon and find new ways to continually improve customer satisfaction by offering an even more comprehensive package."
Joost: "I agree entirely with Norbert. We continue to innovate. Admittedly, when we come up with something new, it sometimes causes some stress, but it always brings much more fun.
I get feedback from the market, all saying how wonderful it is that we contribute in every way and offer an awful lot. We will definitely continue along those lines!"
Are you interested in JASA's packaging solutions? Please feel free to contact us using the form below!